Let's see what could be the reasons why the campaign generates very few, or zero, impressions after more than 24 hours.
Not eligible
The product does not meet Amazon Advertising's policies and has been suppressed. You will see the message in Advigator or by entering the Amazon Ads console.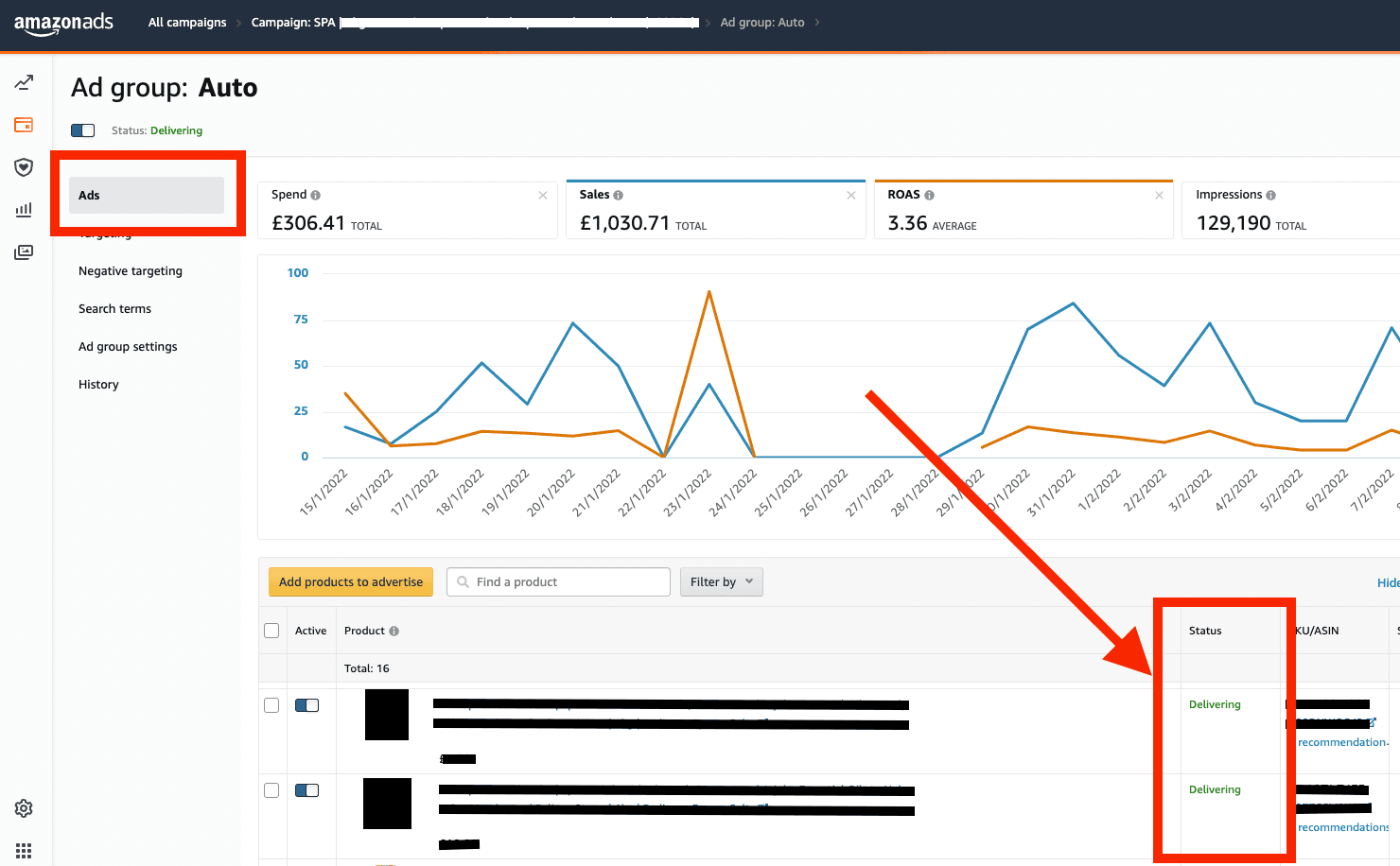 Find out why and fix the problem. To be sure it has been resolved, create an automatic Sponsored Products campaign in your account with €1 budget. If the product is found to be eligible and generates at least one impression, then it will be resolved. At that point, archive the Advigator campaign (from campaign settings) and reactivate.
Target ACoS too low
If the product has a too low a conversion rate, then the bids per click to reach the chosen ACoS target becomes too low.
Increase target acos to increase bids per click.
Enter the main keyword as custom and with a relatively high bid per click
If you see first impressions, then that was the issue. Unfortunately, in these cases, it means that the product page converts too little to reach your ACoS goal.
Product page quality
If the product page does not meet all of these requirements, the campaign may have limited visibility
Deep browse node (last level)
No warning on the Inventory tab in Amazon Seller Central.
Main photo with pure white background showing the product in the foreground
At least 4 photos
More than 15 reviews and more than 3.5 stars
Inventory available and eligible for Prime shipping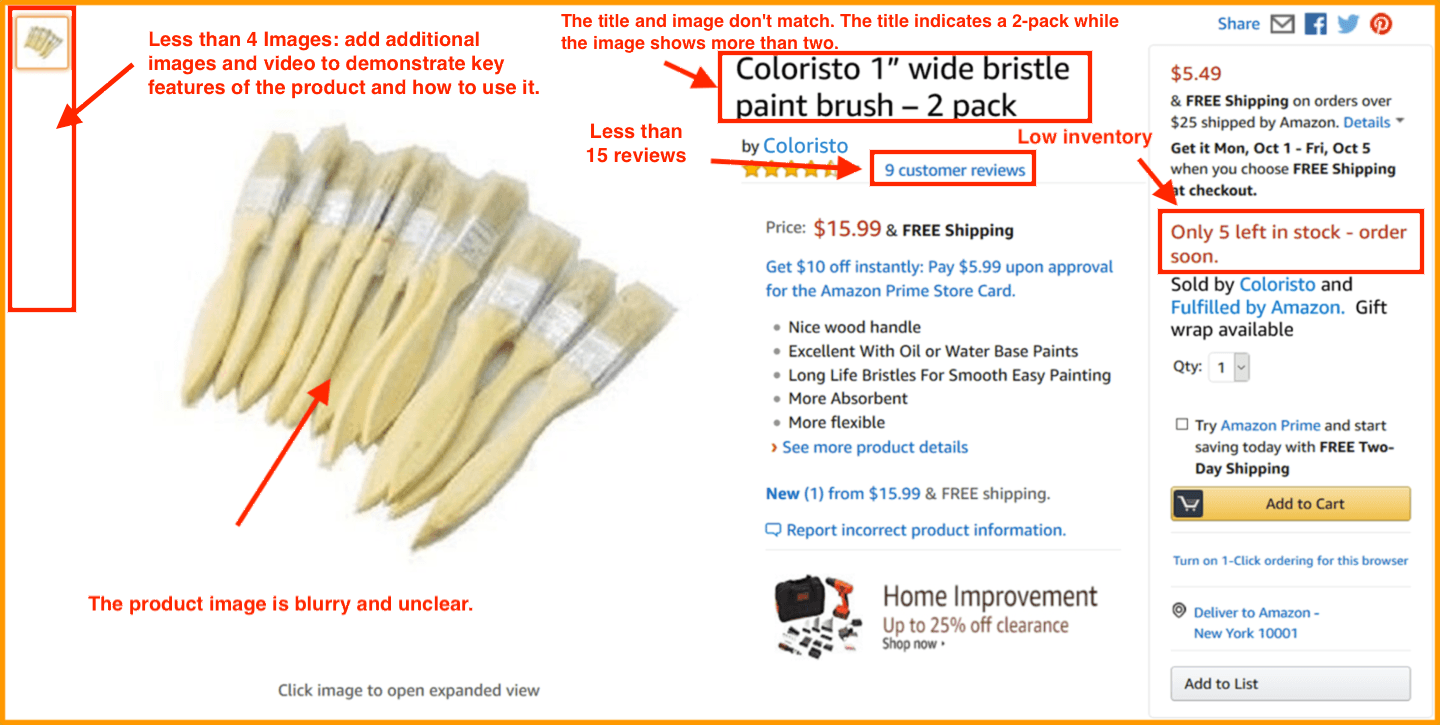 Products enabled
Enables all products in the campaign group. Amazon calculates a quality score (Ad rank) based on the active products in the campaign. The more there are, the higher this score will be.