If you removed a product, and its variants, then you could remove and archive the campaign group as well.
Go to Settings > Archive > Archive All.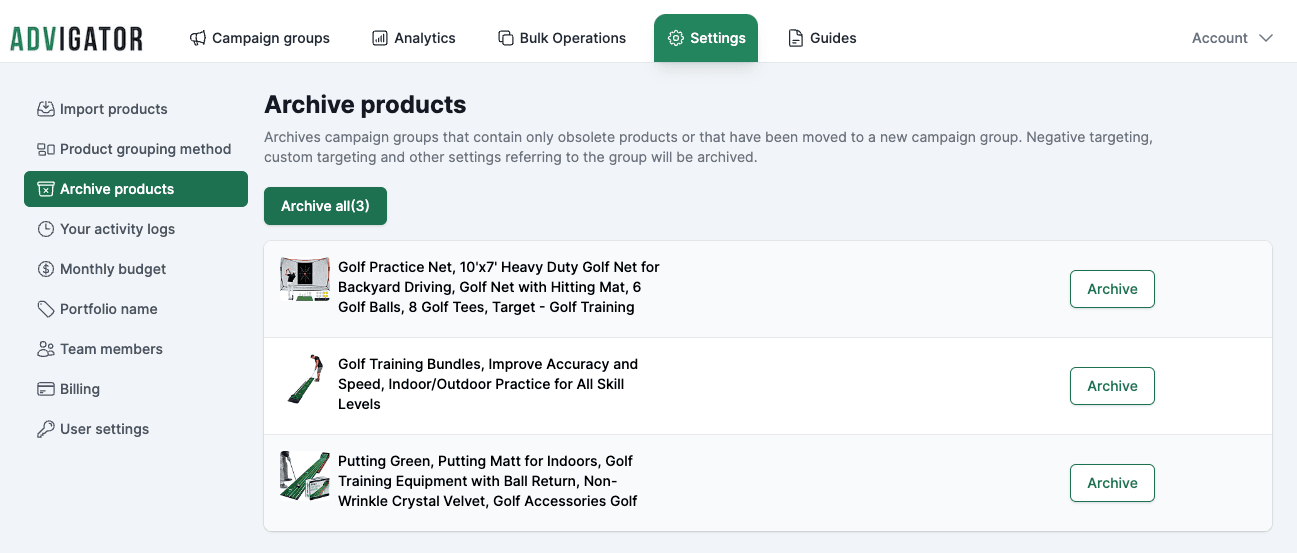 If, on the other hand, you have removed only one variant of a product, then the campaign group is retained to preserve historical data.
You will see the old variant (ASIN) as ineligible for advertising and will not consume budget even if you leave it active.
Archive only one campaign.
If you want to archive only one campaign in the group, then click on the group's campaign settings and click "archive". The historical Targeting data will be retained and a new campaign will be created identical to the previous one.

Archiving is useful if the product has been suspended for violation of Amazon Advertising policies. After resolving the issues, archive recreates the campaigns.