Custom Targeting allows you to add new keywords or change existing bids per click.
Adding keywords
If you have done a deep analysis of keywords for a new product, then you can add them to targeting.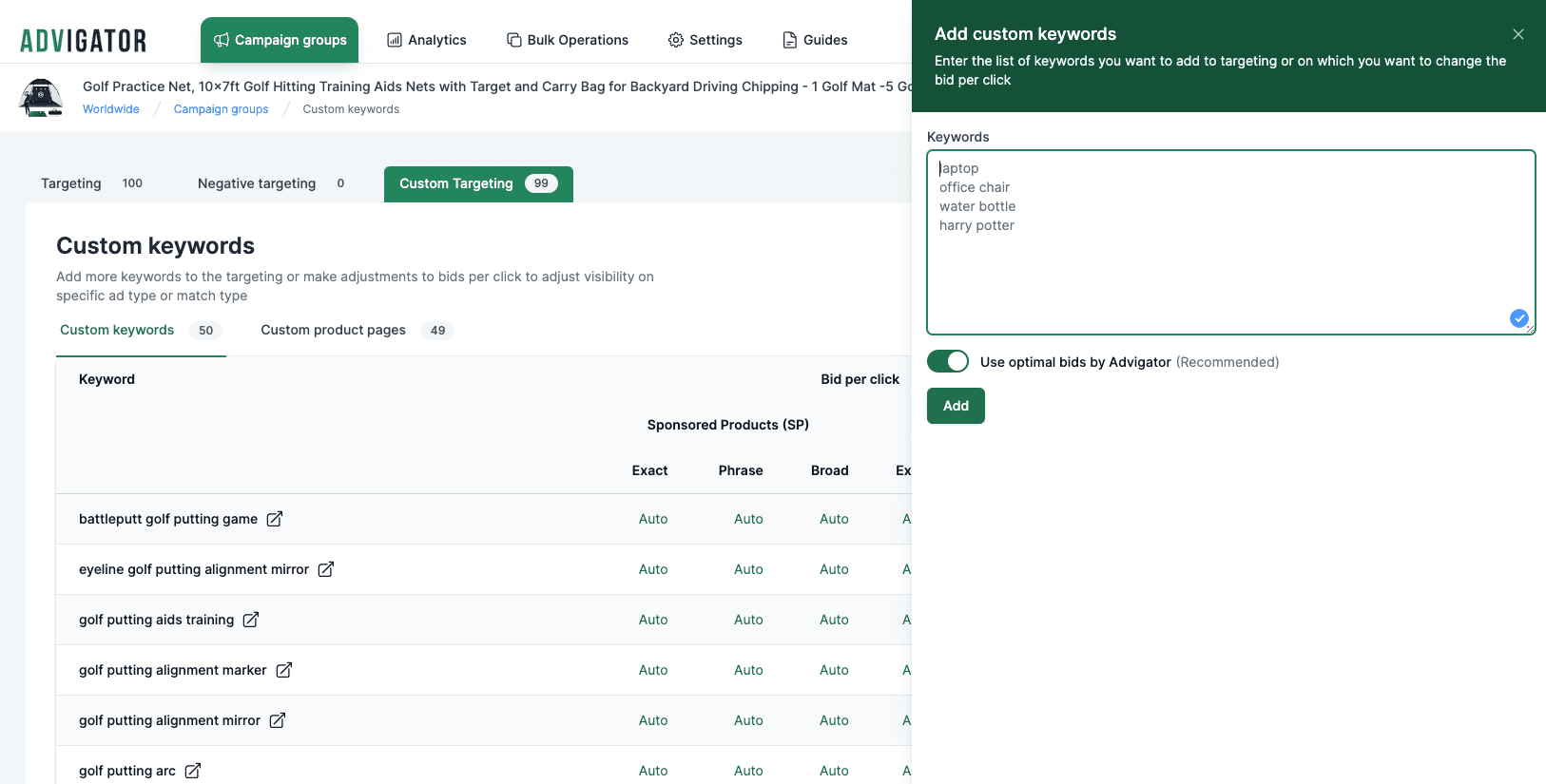 Custom keywords will be placed in the ad group called "manual" in Amazon Ads console.
Important: Placing hundreds of irrelevant keywords just because they have high traffic could worsen the conversion rate and CTR of the campaign.
Change bids per click
You can change the bid per click of a keyword that is already in targeting by entering it as custom.
If you leave the value blank, then the bid per click calculated by Advigator will remain. If you enter the minimum value, then it will generate traffic.
Important: Fixed bids per click entered as custom are never changed, even if they worsen the ACoS of the campaign. Therefore, it is necessary to keep track of them.